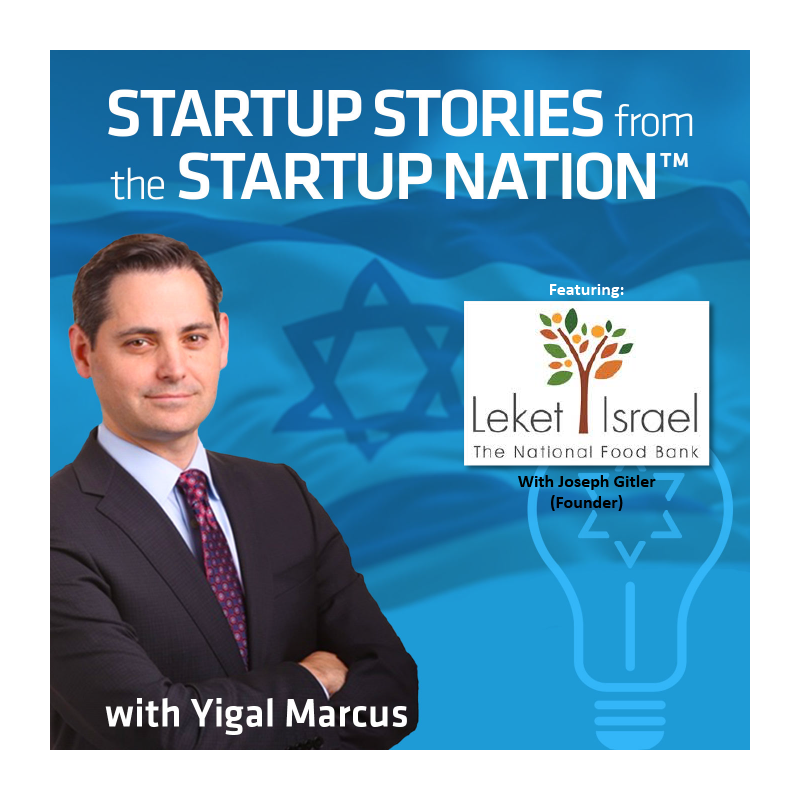 In Part I of this episode, we interview Joseph Gitler, the founder of Leket Israel.  Joseph is a social entrepreneur who sought to solve a major problem in Israel: nutritional insecurity.  With that goal in mind, he single-handedly founded Israel's largest national food bank, which rescues and redistributes food all over the country to those in desperate need.
Today, Leket Israel attracts over 60,000 annual volunteers from around the world.  They redistribute over 45 million pounds of fruits and vegetables, and over 3 million cooked meals annually.
In Part I, we learn how Joseph identified the problem, and began the process of building the organization - and his hands-on approach to leading his army of volunteers.