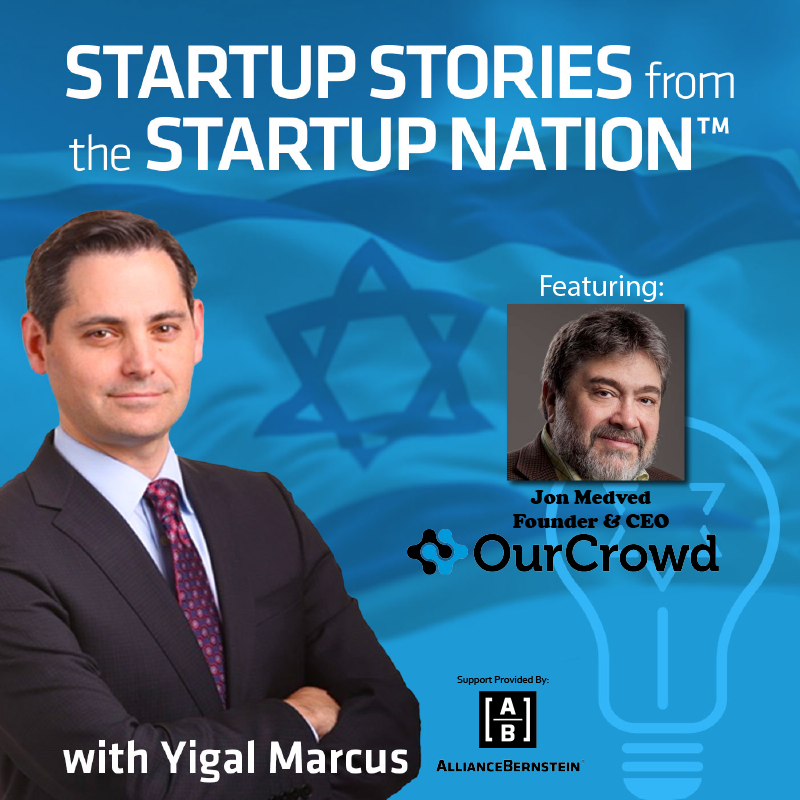 In this episode, we meet Jon Medved, the Founder & CEO of OurCrowd.  Jon founded OurCrowd in 2012 and sought to disrupt the venture capital industry by building a crowdfunding platform for Israeli startups and providing investment access to exciting startups to smaller private investors.
Today, OurCrowd is arguably the most successful crowdfunding platform, with over $1 billion committed to startups around the world (having expanded beyond Israel).  They have 170 portfolio companies and 30 exits.
But Jon's story is deeper than that.  In this episode, learn about how Jon fell in love with Israel, and how he became one of the most reputable investors in Israel.